MingYu Sealing Technology (Taicang) Co.,Ltd has been established in 1995, the director of Chinese hydraulic pneumatic sealing industrial association, the private technology enterprise in Jiangsu. The company is specialized in the production, development and marketing for rubber or plastic hydraulic sealing. In 2001, our company had acquired the ISO9001:2008 quality system certification; in 2002, the company has managed all processes with ERP software (UFIDA software). The company possessed the Industrial production license for O-ring seals and rotary shaft lip seals authorized by the state, our products are Suzhou famous brand. Now, our company covers a whole area of 14,000m2, and 12,000 m2 building area, and is the undergraduates' internship base designated by the government. In 2010, we had fixed assets about 30,000,000RMB, 200 employers, and had nearly hundreds of customers in both large and small sizes, we had reached 60,000,000RMB annual production value.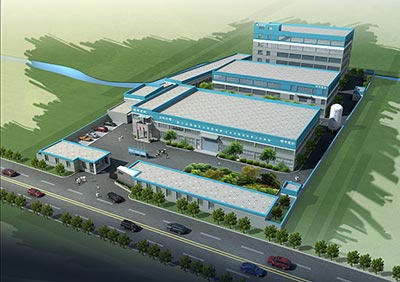 MingYu Sealing Technology (Taicang) Co.,Ltd owns the advanced production equipment, such as: DMG machining center, CNC lathes, frozen trimmer (imported from Japan), Demag injection machine, vacuum hot press molding machine, vacuum oil-seal trimmers, dehumidifying dryers, high temperature sintering furnace, as well as instruments made in Taiwan, such as: non-rotor vulka meter, elastic test machine, plasticity test machine, abrasion test machine, tensile testing machine, Akron abrasion and microscope, specific gravity balance, projector ect.
MingYu Sealing Technology (Taicang) Co.,Ltd has the strong technical power, and has linked up and kept a cross connection with research institutions for a long term, this founds a good base for technique communication, staff training, talents introduction, sealing's development, and information transmission.
The main products of MingYu Sealing Technology (Taicang) Co.,Ltd are hydraulic cylinder, cylinder sealing, auto sealing, including all kinds of rubber, Teflon products. As follows:
(1) Imported hydraulic oil seal of polyurethane raw materials, such as: UHS、UN、UNR、UHR、UNP、Yx、KY as well as DH, FC dust prevention etc;
(2) Hydraulic sealing made by Teflon, such as: square ring for hole (glyd ring), stile ring for shaft (step seal), CST combination seal, GKDF combination seal, returning square ring for shaft, return square ring for hole, as well as guidance tape (ring), check ring etc;
(3) Hydraulic sealing made by rubber, all kinds ring for shaft or hole, such as: U, Y, Yx, KY, QY type, as well as varieties of dust ring;
(4) Rotary sealing made by rubber, such as: water sealing, frame oil sealing etc;
(5) Base sealing, such as: O-ring, aster ring, combination gasket etc.
(6) Cloth clamp phenolic resin, nylon, polyformaldehyde as well as bearing ring, guide sleeve, guide tape, check ring which all are produced by Teflon padding and so on.
The imported sealing localization is one major feature for MingYu Sealing Technology (Taicang) Co.,Ltd, MingYu Sealing Technology (Taicang) Co.,Ltd product could apply in any practical sealing occasions.
The product of Mingyu Sealing widely apply to:
(1) Engineering machinery, such as loading machine, earthmover, forklift, excvavtor, etc.
(2) Pressure machinery, such as injection machine, forming machine, die casting machine, metal forming machine and all kinds of pump and valve.
(3) Building machinery, such as motor sweeper, dust cart, road roller, etc.
(4) Artificial board machinery as well as electron, metallurgy, mine, hydropower station and marine industries, etc.
The product of MingYu Sealing Technology (Taicang) Co.,Ltd is for terminal client mating directly. At present the assorted famous loading machinery and excvavtor enterprises include: Ubhggfeg、Lonking (shanghai) stock、Volvo industry、Sany heavy industry、Zoomlion、Sunward、Foton lovol、Liugong stock and Changzhou Hyundai.
The product of MingYu Sealing Technology (Taicang) Co.,Ltd is not only well-selling in domestic, but also has been exported partly and delivered to terminal client directly. The exporting country includes: Austria、Spain、Singapore, etc.
Excellent sealing quality is not only due to leak proof structure, but also due to sealing material. MingYu Sealing Technology (Taicang) Co.,Ltd has a variety of material and different quality level for user to choose, such as imported polyurethane (different brand and grade material from Germany、Spain and Japan)、Teflon (domestic top level material or imported material from America and Japan)、rubber and plastic alloying material for hydro-cylinder (patent technology)、Buna-N rubber、Fluorous rubber、silicon rubber、propionate rubber、EPR、cloth clamp phenolic resin、polyformaldehyde and nylon.
Along with international development, the demand for sealing in all industries has been increasing continuously, so MingYu Sealing Technology (Taicang) Co.,Ltd has been working hard for the excellent sealing. We hope that the product we provide to the customer is the best.
MingYu Sealing Technology (Taicang) Co.,Ltd will keep the hydraulic system in complete sealing with innovation technique, strict control and rich experience。